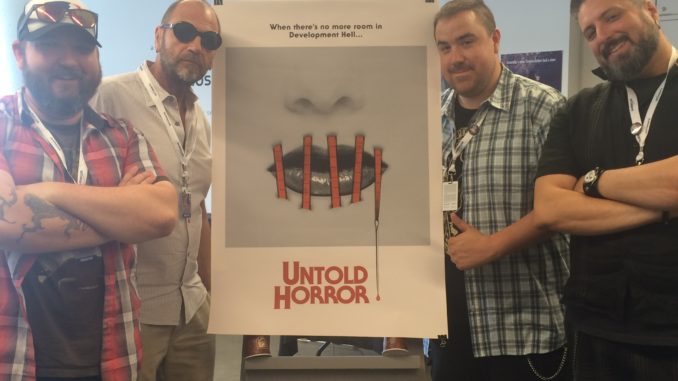 In July of 2016, Untold Horror was one of twenty projects selected for the eighth annual Frontières Market taking place as part of Montreal's famed Fantasia Film Festival.
The Market focuses on international co-production opportunities between North American and European partners, as well as four days of networking between genre film financiers and creators. Historically focusing on feature film productions, Untold Horror marked the first time a documentary series was welcomed into the market.
Frontières kicked off with a marathon pitch session, featuring all invited participants being given the floor to present their projects to a theatre full of producers, media and fellow filmmakers.
It was near the end of this mass pitch session (as the order was alphabetical) that we unveiled Untold Horror.
Following the session, Andrew Mack of Screen Anarchy made Untold Horror one of his top picks in an article titled "Who Would Get My Money, Had I Any to Give."